August Newsletter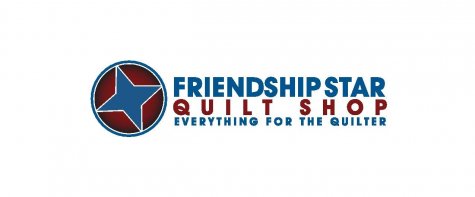 Good Morning, Quilters!
It's another sunshine filled day and I'm staying in the air conditioning.
Mom says I need more fresh air. I tell her the ac provides me with enough air, thank you.
I wanted to remind you, if you're planning to take the Sashiko Class on Saturday.
Today is the last day to sign up.
We will be closed August 4th and 5th.
Demo Day will be on Saturday, August 12th. at 10am
I would like to remind everyone, we are in the process of painting the 2nd showroom floor.
Please be aware of wet paint.
There will be "detours" in the room.
There's also the roadwork detour is in effect.
Keystone Ave(199) is still Southbound only. Mom hasn't gone down it to see the progress.
Eventually, the side our road is on will be closed to traffic going up Center St.
We will keep everyone posted as to when they start the other side.
Now onto the photos of new fabrics!
We have been bringing in a new Moda blender collection, Twinkle.
Twinkle has tiny little star instead of pindots. Mom thought it was something different and add a little more flair to a quilt than pindots.
We have new Benartex in. It includes some Christmas and cool geometric designs in browns
The last Christmas fabric for this newsletter is our new Moda Collection
I don't want you to forget we have 30% Off Everything except clearance, furniture & sewing machines this week.
A minimum of 1 yard cut on fabrics
Our sewing machines are discounted, as well.
Have a great weekend and enjoy the nice weather.
Keeping You in Stitches,
Obi the Wonder Dog