Skip Navigation
Website Accessibility
May Newsletter

Hello Quilters! Spring has Sprung!
Everyone says it's early this year. This pup is just loving the days of warm weather and sunshine.
When the sunshine is out.
I love it when the door is open and we can go in and out on our own.
It's hard believe April is in the rear view mirror.

Mom wants to me remind all of you that our regular priced Animal, Birds, Bugs & Landscape fabrics are

25% Off

until

Saturday, April 29th.


Minimum 1 yard cut
They make great pillowcases for your favorite animal lover and I Spy type quilts for little ones.
A 3 yard quilt would be perfect with these fabrics for a favorite little one's quilt or animal lovers lap quilt.




Our Exclusive Early Sale this week is:


25% Off Thread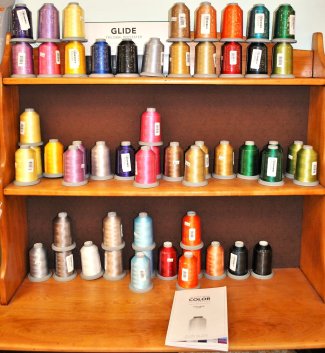 For those of you heading off to quilt retreat this weekend, this is a perfect time to pick up some extra thread before you head out for your weekend!
We have a few new fabrics in this month.
Here are some of them.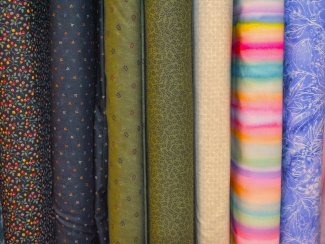 Are you looking for a quick project to take to quilt retreat?
How about one of these little kits.
All you need is some thread, fabric & a sewing machine.
Everything else is included.


These are a great way to use up some of your stash.

Since Grandma is taking some time to herself this weekend, our Free Pattern & Demo Day will be on

10am.

It's been a fast and crazy month.
We hope everyone had a nice Easter/Passover.
I, for one pup, hope all the rain we've had this week will soon blow over.
I've got lots of outdoor dog activities to get done.
Have a wonderful weekend and we hope you stop in for a visit soon.
Keeping You In Stitches,
Obi the Wonder Dog