Skip Navigation
Website Accessibility
March Newsletter
Happy Spring, sort of!
We have had some really strange weather lately.
This coming weekend, there's another snow storm coming.

Because of the storm coming, this weekend, we are going to hold our Free Pattern & Demo Day on Saturday, March 11, 2023 at 10am to avoid having to cancel it this Saturday.

We have new fabrics, including new batiks, in stock.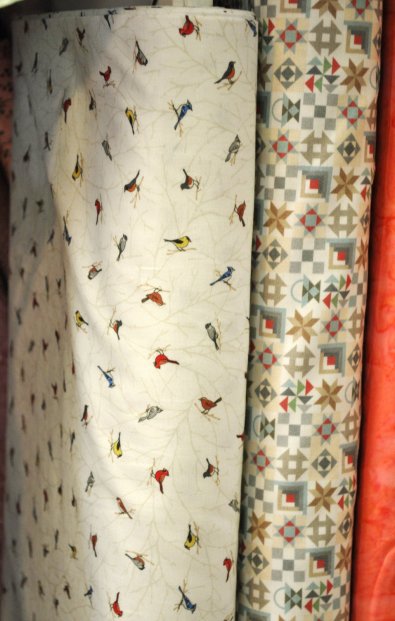 Some cute tiny birds and quilt block patterns Ruby Star blenders, new Christmas, sunset & golfers


More batiks

Now that our Block of the Month is over. We have out the ombre fabrics used in it. They are called Jewel. They sure are pretty like jewels!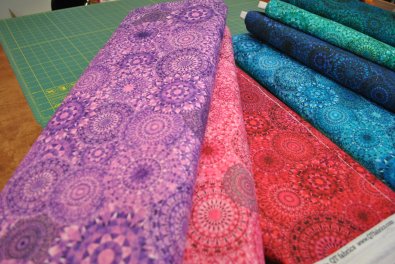 Did I mention that Mom is going to be doing the Free Pattern and Demo Day demo.
She sewed the top together using a vintage Singer Spartan sewing machine she restored.
She had to work on it at home, since it was the only time she had to do it.
She's been very busy working on sewing machines.
Mom is about 6 weeks out on sewing machine service and repairs.

This week, we have

30% Off Florals

and

Extra 15% Off Clearance

with a

minimum of 1 yard cut.


The sale expires Saturday, March 4th.

We hope everyone has a Happy St. Patrick's Day and hope to see you soon.
Don't forget to check your stash, thread and needles to make sure you're set for this weekend's storm if it gets nasty outside.

Have a great rest of your week.

Keeping You in Stitches,
Obi the Wonder Dog.