Skip Navigation
Website Accessibility
August Newsletter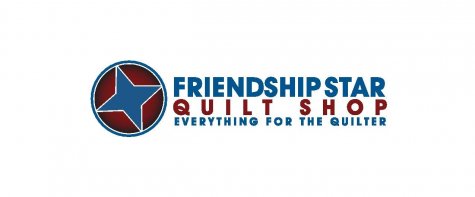 Hello friends!

Jimney Cricket! Didn't I just send out July's newsletter?!

The Summer is flying by way too fast! I have been lots of time in my wading pool during this hot spell. Mostly, I'm laying around in the air conditioning.

As many of you have noticed, we have been doing some outside improvements this Summer.
Emily has been doing a wonderful job on painting our fence and creating Barn Quilt Blocks for our fence.
Gone is our original signs, replaced by beautiful barn quilt blocks.
The 3 giant front bushes are gone. Next year's outside plan is to get it planted with some flowers and mulch.
We have a 3-4 year plan to get the outside spruced up.



Speaking of Barn Quilt Blocks....Emily will be teaching how to paint a Barn Quilt Block on Saturday, August 13, 2022, starting at 10am.
We will supply everything you need to make a Barn Quilt Block
The fee is $35.
We have a sign up sheet at the Shop.




We are still taking sign-ups for our 6 month Block of the Month. This will be starting sometime in August. We're just waiting for the fabrics to arrive!
It uses Ombre fabrics.



One more important note...
We will be closed August 1-6, 2022.
We're taking Scott to his first fabric distributor sale.



We will be sending out several emails this month.
September 19, 2022 marks our 10th Anniversary!
We are planning on hosting a quilt show outside, with the quilts hanging on the fence in the backyard, food, prizes, and much more.
We will keep you updated.
We're planning on getting the registration forms to enter the quilt show when we return to the Shop, the 2nd week of August.
Stay tuned for our Anniversary party updates.
Our party will be on Saturday, September 17,2022. Mark the date on your calendars!

PS I love it when we have food. Mom always ends up dropping one or 2 hot dogs. Plus, I get lots and lots of attention when we have a celebration.

We have gotten the latest BLOCK magazine, and several new fabrics.
I will save those photos for a email later in the week

Have a great week and stay cool!
Keeping you in Stitches
Obi, Moda, Tamiya, Maryanne, Mary Lou & Scott