Skip Navigation
Website Accessibility
June Newsletter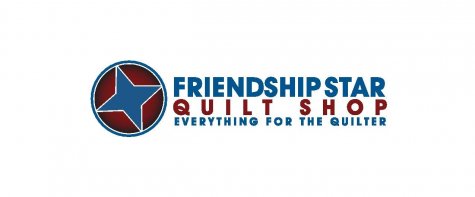 Hello friends!
We would like to extend a special "Thank You" to our service women and men this weekend.

I can't believe I'm doing the June newsletter already!

Mom and Uncle Scott (mostly Uncle Scott) have been working on the flower garden in the back yard. Tamiya has been helping by digging up and eating the flowers. She also brings them into the Shop, along with sticks and anything else she can find out back.

I have been enjoying my swimming pool after Uncle Scott, Tamiya and I get back from our afternoon walks.

We have decided to take an extra long weekend this weekend.


WE WILL BE CLOSED SATURDAY, MAY 28-30TH IN OBSERVANCE OF MEMORIAL DAY

WEEKEND.


This holiday weekend is always a very slow weekend for us. We decided to take some time off while we can.

We've had several different collections come in from Northcott, Moda, Dear Stella and more.
Here's some photos of our new collections.



Some pretty flowers and bees from Figo. Some sailing boats and fish from Moda.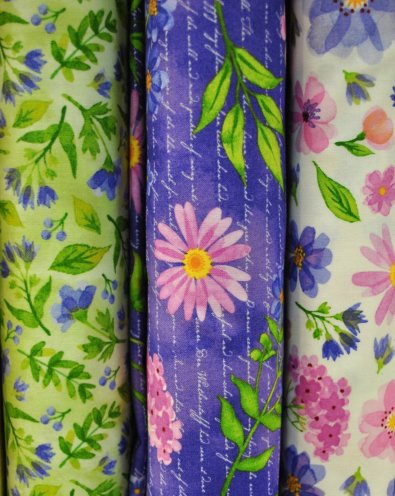 Some fall and spring fabrics from Northcott.


More Northcott and Moda fabrics.



Fabrics from the Ruby Society and Andover

That's our new fabrics out on the shelf. There's always more coming in.

TAKE 25% OFF REGULAR PRICED FABRIC TUESDAY, MAY 31-JUNE 4TH .
MINIMUM 1 YARD CUT

That's all for this month's newsletter.
Have a safe holiday weekend.

Keeping You in Stitches,
Obi the Wonder Dog, Tamiya the Terror, Moda the All Seeing, Maryanne, Mary Lou & Scott