Skip Navigation
Website Accessibility
May Newsletter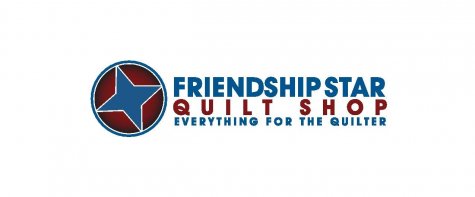 Hello Quilters!

I know I'm running behind on the newsletter this month.
I've been busy helping Mom get ready for the 2 quilt shows she and Denise vended the past 2 weekends.
Then I had to help her unload and put everything back again.
Tamiya and I also had to take our Uncle Scott on his daily walk.
I've been a busy pup.

Mom would like to say a big "Thank You!!!" for everyone asking how she's doing after her surgery and stopping by the our booths to visit.

I didn't go to the quilt shows. Mom said dogs weren't allowed. Even dogs as good as me. I think it's dog discrimination. I'm the goodest boy and should be allowed to go and greet people who come to our booth.

Anyhow, back to what is new in the Shop.
We just got the newest BLOCK magazine in. I don't know if it's in the computer yet. But I'm sure it will be before the week is out.

Our Free Pattern and Demo Day is Saturday, May 7th at 10am.



Our Sale for Monday, May 9th- Saturday, May14th is:




$3.00 of per yard of Widebacks.




Minimum of 1 yard cut.



Here's a look at some of our new fabrics that have come in recently.


Some beautiful patriot fabrics by Moda



More patriot by QT Fabric
I think this would be a great Memorial Day or 4th of July table runner. Just add a red blender.
I think I have a good eye for colors for a dog.



Some new collections by Andover



A hodge podge of bright colorful novelty fabrics by Blank Quilting, Studioe & Maywood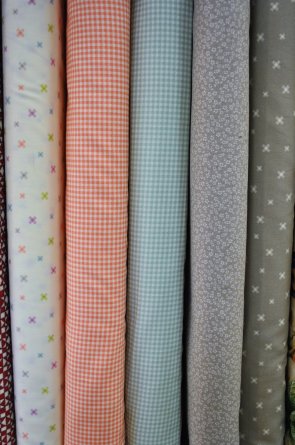 A couple more cheerful Moda fabric lines. Mom says she hasn't seen calicos offered in a long time.

One more thing to cover. Last month, I sent out an email about a BOM. We haven't gotten enough people signed up to do this BOM, so I'm putting it out one more time in hopes more people would be interested.
This is a 6 month BOM. The blocks are huge! Block 1 is the center, it's 30" x 30".
Block 2 is the four corner blocks, each block is 10" x 18".
Block 3 is the four upper and lower center blocks, each block is 10.5" x 18".
Block 4 is the 4 flying geese blocks. 2 blocks are 9" x 18" and 2 blocks are 9" x 10".
Block 5 are the 4 "arrows", 10" x 10.5".
Block 6 is the borders.
The overall size of the finished quilt is 54" x 70".
It's for confident beginner to experience quilters.

We will be getting in the Sample in June.
I overpriced the BOM. I have to wait until June when the Sample comes in to have Grandma and Mom price it out properly.
I way over priced it.
That's what happens when you leave it to the dog to figure these things out.

The BOM starts in August.
It's been a bit of a struggle to find out information on this BOM.
Here's a photo of what it will look like and the Blocks.
If you sign up for the kit, you will be required to register a credit or debit card.
You will automatically be charged for each kit.
I should have more information in June when the Shop kit arrives sometime after June 15th.




I think I've covered all the bases for this month.
It's time for either a nap or a walk. That's a big decision.

Have a great Spring!
Happy Mother's Day to all the Moms.

Keeping you in Stitches,
Obi the Wonder Dog, Moda, Tamiya the Boston Terror, Maryanne, Mary Lou & Scott