Skip Navigation
Website Accessibility
January Newsletter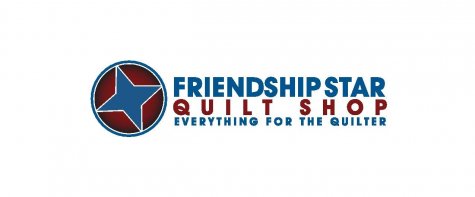 Happy New Year, Quilters!

Mom, Tamiya, Moda, Mom and Grandma have been recharging our batteries and getting ready for the New Year.
Tamiya and I got lots of new toys and treats from Santa Claus. Tamiya has been dragging our new toys all over the house. Mom has had to repair one of our new toys already.

We hope you had a nice Christmas. I hope Santa Claus brought you lots of new toys, too.

Due to the rising COVID infections in our area and Mom's impending surgery, we will be requiring all customers to wear face masks in the Shop once again.

Sometime late January or February, Mom will be having surgery. We don't have an exact date yet. She will be out for 2 months after her surgery.

She will be accepting a limited number of sewing machine repairs until January 10th.
After the January 10th, she will not be accepting any sewing machines until she recovers from the surgery.

For 2022, we are resuming our Tote Bag Program.
For our fairly new customers and subscribers, let me explain our Tote Bag Program.

The first 50 customers to spend $100 or more on 1 transaction, you will receive an orange reusable tote bag.
For the remainder of the year, whenever you bring in your tote bag, you will receive 10% Off regular priced fabric.
The tote bag discount is not applicable to sale or clearance fabrics.
You must have your tote bag with you in order to receive the discount.

We will continue our Fabric Reveal Party on Facebook Live at 1:20 on Saturday, January 8, 2022.

We hope you have a safe and happy New Year's celebration.
See you back in the Shop on Monday!

Keeping You in Stitches,
Obi the Wonder Dog, Moda, Tamiya, Maryanne & Mary Lou.