Skip Navigation
Website Accessibility
September Newsletter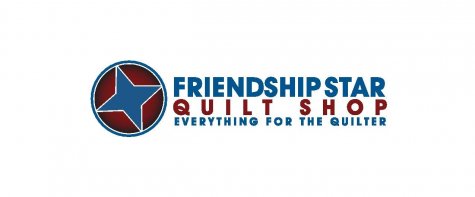 Hello friends!
Where did September go? Jeepers, that went way too fast.

We would like to thank everyone who donated to the CHOP Bus. Mom took 2 large loads of goods to the bus.
Tomorrow is the last day.
Mom is closing at 4:30p tomorrow (Thursday) to take the last load to the CHOP Bus.
If anyone wants to donate, tomorrow is the last day to donate.

Congratulations to our Door Prize Winners on National Jelly Roll/ Customer Appreciation Day.
We had a wonderful time, we hope all of you did, too.
Mom dropped 2 hot dogs, so guess who got a couple of hot dogs for lunch. You got it! Yours truly did! WooHoo!
I got to greet a lot of people on that day, too. Not to mention all the attention I got.

This month, Free Pattern & Demo Day will be on Saturday, September 16th.
We'll be starting at 10am.

We've gotten so many new fabrics in, I didn't even send Mom out to take photos of all the fabrics that have come in.
We still have Laundry Basket's Blue Bird collection. It's been going fast, though.
We have new Christmas, gnomes, red truck fabric, dogs, flowers, and other fabrics in.
The fabric is rolling in fast!
Just like everything else, shipping has been off kilter. Lots of it comes in and then not so much.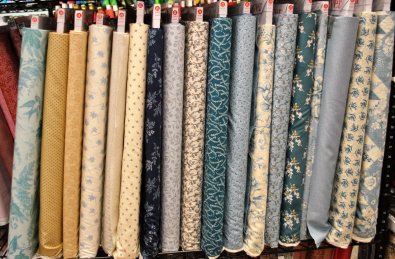 Laundry Basket Blue Bird Collection




Buffalo Plaid, red gingham, red trucks, silly dogs & gnomes with bees

Check out our Facebook Fabric Reveal on our Facebook Page to see all the fabrics that have come in.
I'm loosing track of what's in.

The latest BLOCK magazine is here.

I think I've covered everything for this month.

Oh, wait! I almost forgot!


Ok, now I'm done. It's time for a treat or two and a nap. Or maybe I will go chase a fly, instead of a nap.
We hope to see you soon!

Keeping You In Stitches
Obi the Wonder Dog, Moda, Maryanne & Mary Lou