Skip Navigation
Website Accessibility
September Newsletter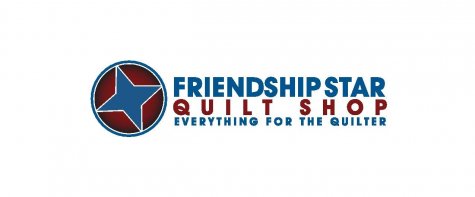 Hello, everyone!
I can't believe most of the kids are back in school already!
It didn't seem like much of a summer to me. I kept getting rained on almost every time I went outside and the grass keeps growing really fast. Mom can't keep up.

I've got lots of news this month.



First

, this week we have 25% Off Regular Priced Panels. We have a few new ones in stock. Mom only had time to get one photographed. The other 2 are Maywood Flannel Christmas panels.

Second, Grandma is bringing back Free Pattern and Demo Day. It will be on Saturday, September 11th at 10am.

Third, We will be celebrating National Jelly Roll Daya and

Customer Appreciation

on Saturday, September 18th. We will be giving you updates on that as the month goes by. We will be having demos, free patterns, door prizes, Mom is cooking hot dogs & we'll have other goodies to eat. That's all I'm allowed to tell you for now. Mom & Grandma said so.

I almost forgot.... We will be closed Monday, September 6th for Labor Day.

Mom would like to let everyone know that she's currently about 2-3 weeks out on sewing machine repair and service.
If your planning on getting your sewing machine serviced before heading to Florida, it would be a good idea to drop off your sewing machine at least 2-1/2 weeks before your planning on heading South for the winter. She is really busy with them. Please remember, she also has to wait on customers, mow the lawn, weed, put fabrics away, keep up with Facebook, the website, etc all the while trying to get sewing machines serviced. My Mom is a very busy lady. I almost forgot, she has to stop once in a while and give Moda & I scratches and belly rubs.

If you're on Facebook, don't forget to "Like" us and watch our Fabric Reveal Party on Saturdays at 1pm.
We will be skipping the Party on National Jelly Roll Day but Mom has another idea in mind for that day.
Here are some of our new fabrics:


Timeless Treasures metallic fall and sunflowers, along with a couple of Maywood fall prints


Lab puppies and trucks by Northcott Fabrics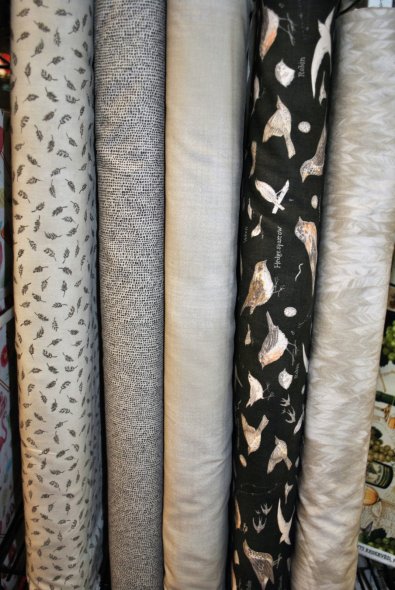 Bird themed collection by Moda Fabrics


Laundry Basket Collection by Andover

Fall Path panel by Timeless Treasures
Project done by Grandma using Sidelight pattern

I think I've covered every thing for this newsletter. There's a lot more new fabrics around the Shop that Mom didn't photograph. It would make the newsletter much too long.

I'm off to take a nap. We've been very busy this week and I have had to greet a lot of customers. It tired this pup right out.

Have a great rest of your week and hope to see you soon
.


Keeping you in stitches,
Obi the Wonder Dog, Moda, Maryanne & Mary Lou