Skip Navigation
Website Accessibility
February Newsletter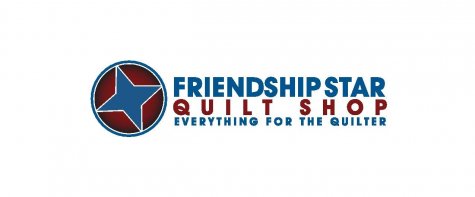 Happy almost Ground Hog Day!

I have to admit, I don't understand why humans yank a wood chuck out of it's cage to hold it up to see if the rodent sees it's shadow. There are times when I get really confused about human holidays.
Personally, with the snow storm, I don't think your rodent is going to see anything but snow.
I sure would like to chase him, though.

Once again, Grandma will be skipping Demo Day for the month of February. Tax season, ya know.
I sure hope I don't have to give the IRS any of my treats.

As most of you know, Mom and Grandma do a Facebook Live Fabric Reveal Party every Saturday at 1:30. Mom then posts it on our FB Page so everyone can see it.
We love having folks joining us for the Fabric Reveal Party. We hope you are enjoying them as much as we do.
I should say Mom & Grandma. I prefer to nap through them. I'm usually under the cutting table. I've seen them already.

This year, Flamingos seem to the big thing. I've never seen a Flamingo. Mom says they're a cool bird. I'll just take her word for it.

Here's some photos Mom took of our newest fabrics.



Some of these are new. It's our Valentine's, St. Patrick & Easter fabrics
People have been looking for them to make face masks with.



Here is a variety of new fabrics. Sunflowers are still in.



New Wonder Woman and Batman are here!
Superman and Baby Yoda will soon be gracing the shelves, too.



We've got dog bones, dogs, sharks, Australia critters and flowers, wine,
flowers, flamingos and bright blenders



A very cute bear and mouse friends book panel!

Since the ground isn't frozen, construction is ongoing on Keystone Ave./Rt199.
I've done a screen shot and highlighted the construction zone in YELLOW.
I've also highlighted alternative routes from Keystone Ave. before the construction zone, coming South from Rt. 220 & Elmira St. and coming North from Rt. 220 & Elmira St.

If you are coming in off I-86, I suggest you take Exit 60.
East from I-86:
Take Exit 60, turn left at end of Exit.
Turn left at traffic light onto Rt. 220.
Take first exit (no markings)
Turn left to traffic light (In front of you is a shopping center. Guthrie Clinic has big sign about appointments for COVID vaccines on the building)
Go right at traffic light onto Elmira St.
Next traffic light turn left again (Williams Toyota on left side)
Turn right onto Pennsylvania Ave and left onto Center St.
(Follow the following map directions to Shop)

If coming West off I-86, take Exit 60.
Turn right at traffic light onto Rt. 220. This is a no turn on right light!!!!
Follow above directions from Rt. 220.

If coming North on Rt. 220, take Athens Exit.
Turn left onto Elmira St.
Go past Walmart (left) & Fulmer Tires & a gun shop (right side).
Just past Fulmer Tires and gun shop and just before Comfort Inn, turn right onto Westbrook St.
Stay on this road.
At intersection go straight onto Center St.

If your coming from the hospital, you'll have to go through the construction zone.

Here's the screen shot with the different routes in different colors.





The

BLUE ROUTE

is off Keystone Ave by Moore's Automotive.
The

ORANGE ROUTE

is coming from I-86
The

GREEN ROUTE

is coming North on Rt. 220.
The

YELLOW ROUTE

is the Construction Zone.

I hope this helps avoid some confusion in finding us through the construction zone.
It looks like the construction crew will be in this vicinity for some time.

I almost forgot. We still have the lastest BLOCK magazine in stock.
I think that covers everything for now.
Enjoy the snow and your quilting.
It looks like it's going to be nice weather to stay inside for the next couple of days at least.
Oh, boy! I get to go plowing with Mom! I love riding and supervising Mom plowing everyone out on snow days.
We were out earlier today, plowing snow.

Have a great week, Happy Ground Hog Day & Valentine's Day.

Keeping you in Stitches,
Obi the Wonder Dog, Moda the Bandit Dog, Maryanne, Mary Lou and Elizabeth