Skip Navigation
Website Accessibility
October Newsletter Attempt#2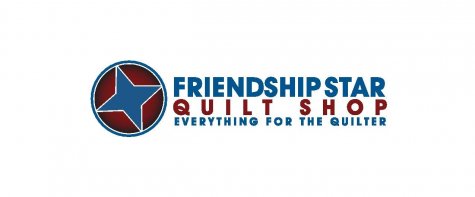 Happy Fall & Halloween!

I've been enjoying the nice weather.
I'm making Mom take me for a walk around the block most days.
We didn't go Tuesday. I don't the rain.
One time, I was taking Mom for a walk and it started to rain. I made her walk really fast so we could get back to the Shop and out of the rain.

I've been enjoying the sunshine and warm weather, laying out in the backyard, soaking up the rays.

As most of you know, we've been doing a weekly Fabric Reveal Party Live on Facebook on Saturdays at 1:30pm.
We hope everyone who has been watching is enjoying it.

We've gotten in some sports fabric. NY Giants, NY Mets, Pittsburgh Steelers & Boston Red Sox.
There is more on order.
Our orange, teal, dark gray and red elastic by the yard has arrived!
We now have precut drawstring elastic by Gypsy Quilter in red and royal.
Nose bars in stock as well.

Here's a look at some of the new fabrics that have arrived in the Shop in September.



Our Free Pattern & Demo Day will be held on Friday, October 16th at 10am & Saturday, October 17th at 10am.
We are limited to 5 people for Demo Day.
Call us at 570-886-2296 to reserve your seat.

We are now an Elna Dealer. We have an Embriodery, Sewing & Quilting machine and sewing machine in stock.
We have more on order. We don't know when the other sewing machines will be arriving.
There is also 1 Necchi EX 60 still in stock.
Mom has been busy getting caught up on sewing machine service and repairs and hasn't been able to get them set up.
She will have them set up very soon.

Have a great rest of your week.
We hope to see you soon.

Keeping you in Stitches,
Obi the Wonder Dog, Moda the Bandit Dog, Maryanne & Mary Lou