Skip Navigation
Website Accessibility
Construction detour & fabric sale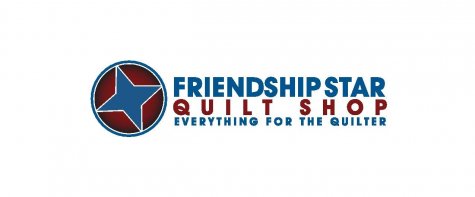 Hello everyone!
I hope you're enjoying the warm weather.
I've spent a lot of my time finding cool spots to lay.
In front of the doorway at the Shop is my favorite. That way, people will rub my belly as they walk over me.
Mom, Grandma & Elizabeth keep making me move, though.

The big news around the Shop is:
We have

Christmas Fabric

on SALE!

Take $2.00 Off Per Yard.


MINIMUM 1 YARD

CUT

nline sales, we can't specify an amount off on yardage.

For our online folks, since we can't do an amount of per yard, we are doing a code for 20% Off Christmas fabric.


Use the following code:

XMAS





The other is, there's a lot of construction on Keystone Ave, Mohawk and Spring St.


Center St. is currently closed from Keystone Ave during the week.
We have no idea how long it will be closed.
So, Mom figured out how to do a screen shot of Google Maps and has marked suggested routes to get to the Shop.
If you're coming from I-86, you can eithher get off Exit 61 and go through the construction on Spring/Mohawk St.
Turn left onto Keystone Ave.
Go to the traffic light, turn right.
Take 1st. street on your left, Franklin St.
Take Franklin St, to the end.

Or you can get off Exit 60, turn onto Rt. 220 South, get off the first exit, turn right.
Go to traffic light and turn right, towards Auto Advantage and Aldi's.
At second traffic light, Toyota Dealership on your left, turn left.
Go to Franklin St. It should be the 8th street on the right.
Take Franklin St. to the end.

Here's the screen shot with 3 different routes marked out to get to the Shop.



Don't forget on Saturdays at 1:30p we have our Fabric Reveal Party on Facebook Live.
Find us on Facebook at Friendship Star Quilt Shop.
Mom has had a request to do a Facebook Live tour of the Shop.
She will be doing that after work one day this week.
Keep an eye on our Facebook Page for more details.

Have a great week!

Your Pal,
Obi the Wonder Dog