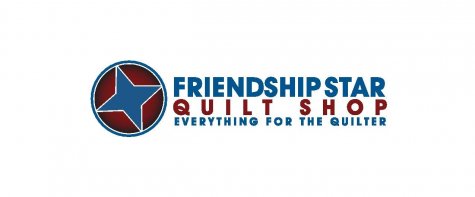 Hello Quilters!

I know, I know. I'm running late with the monthly newsletter.
Mom wouldn't let me send it out until she and Grandma settled on how to continue the Free Pattern and Demo Day.
I think the Dog Dayz of Summer have arrived. It's mighty warm outside. I've been outside laying in the sun, working on my tan and hunting the woodchuck that lives in the backyard of the Shop and the one that lives in the backyard at home.

I'm soooo happy that my girlfriends, I mean customers, can come into the Shop again. Oh, how I've missed my friends! I'm getting ear scratches and belly rubs. The only thing better than ear scratches and belly rubs are treats. I've gotten some of those, too.

Ok, so let's get down to some business.
First, the Free Pattern and Demo Day.
We have lots of our ladies waiting anxiously for us to bring back the Free Pattern and Demo Day.
So, this is how we are going to do it and still stay within the COVID-19 guidelines.
Free Pattern and Demo Day is going to be broken up into 3 classes with a maximum of 5 people in each class.
The dates for the Free Pattern and Demo Day will be Friday, June 19th at 10:00am, Saturday, June 20th at 10:00am and 12Noon.
You will have to call to sign up for the day and time slot you would like to attend.


To sign up call us at 570-886-2296.




We will not be accepting people just showing up for the class, you must sign up in order to attend.


We are going to be strict about this policy until we can get back to normal.
We will collect names for the usual drawing but will have the drawing at the end of the 3rd class.
Due to COVID-19 guidelines, we will not be offering refreshments until further notice.

I'm sure a lot of you are ready to stop making face masks and get back to quilting.
To help inspire you, here are the new fabrics from QT Fabrics, Hoffman and Moda that have arrived in the last few weeks.
First up, Gypsy Soul by QT Fabrics.
This is a collection of subtle ombres and there's a great table runner pattern to go with the collection.



Beautiful subtle ombres


The table runner patterns that use the Gypsy Soul ombre collection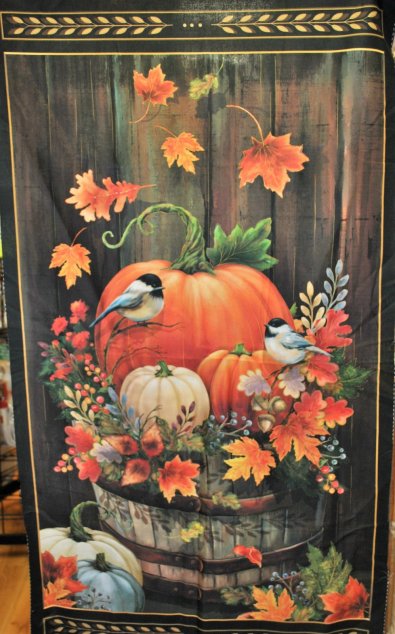 Harvest Elegence panel and coordinating fabrics by QT Fabrics


Beautiful wallhanging pattern to use with the Harvest Elegance collection


Leela and Songbirds Collection by QT Fabrics


Leela focal fabric


Songbird panel


Songbird coordinating fabric

Moda is the next fabric showcase


A new moda kit. A cute wall hanging using Kansas Troubles.



A few new Moda collections including some Kansas Troubles

New Hoffman fabrics and ocean theme digital prints




There's a little Fabric Reveal.
Check us out on Facebook on Saturdays at 1:00pm for our Fabric Reveal Party!

All the orders that have been waiting to come in the last 3 months are rolling in.

We're open Mon-Fri 10-5
Sat 10-1
Face Masks are required to be worn at all times in the Shop.
Fabric samples or quilts are to be sealed in ziplock style plastic bags and to remain in the plastic bag at all times.
Please use the hand sanitizer provided upon entering the building.
No children under the age of 12
Purses are the only bags allowed in the shop.
Our Curbside Pick Up and Store Pick Up are now permanent features we offer.
Curbside Pick Up Hours: Mon-Fri 10:30-2:30
Sat 10:30-12Noon

I think I've covered everything for the June newsletter.
Have a great day and stay cool!

Keeping You In Stitches,
Obi the Wonder Dog, Moda the Bandit Dog, Maryanne & Mary Lou