Skip Navigation
Website Accessibility
April Newsletter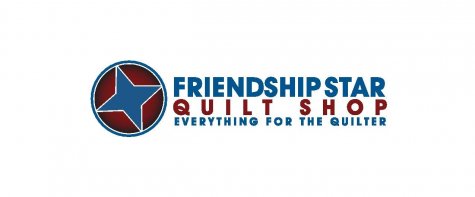 Hello out there!
I hope everyone is safe and healthy.
March has been a crazy month and Mom says April will be, too.

Since I've been missing my peeps, I spend a lot of time napping and letting Mom and Grandma know if there's something sketchy going outside. Mostly leaves and the wind.

The exciting news today is our 1/4" flat and 1/8" round elastic has arrived!
We have more on order so we, hopefully, don't run out, before we get our second shipment.
You can either call or order on line for curbside pick up or shipping.
If you call, we may ask for your name, telephone & how much you want and call you back when we get it cut.
Mom & Grandma have been very busy filling orders.
The 1/4" flat elastic is black and the 1/8" round elastic is white.



1 yard of elastic will make 2-1/2" masks.

Our razor seam rippers are back in stock, too!



I'm hoping May will be a nicer month and I will be able to resume my greeting duties.
I really miss greeting all my customers and getting ear scratches, belly rubs and treats from all of you.

Mom, Grandma, Moda and I cannot express our gratitude to our customers supporting us during this difficult time.
Thank you just doesn't cut.
But we do, from the bottom of our hearts, Thank You.

Most all of our fabrics are online, as well as the elastic, patterns, notions, etc if you need something.
Friendship Star Quilt Shop website

If we can help you, you can contact us via telephone, email or Facebook Messenger.

Take care, sew on and we'll see you when this is over.

Your Friends,
Obi the Wonder Dog, Moda the Bandit Dog, Maryanne & Mary Lou