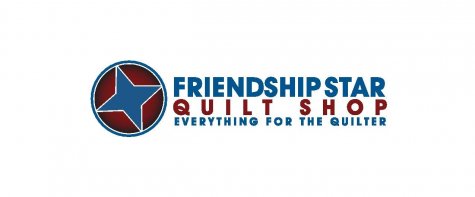 Tricia Place, a quilter who works for the Guthrie, has fabric inserts for face mask you can pick up at her office at:

2:00 at 356 Loder Street in South Waverly

.

Here is a copy of the newsletter Trish sent to us.

I have volunteered to take on coordinating volunteer face mask sewing for Guthrie. N95 masks are in a national and world-wide shortage. We are hopeful that things will improve with the supply, but in the meantime we must prepare for the worst. In order to protect our healthcare workers, Guthrie is requesting we sew surgical type masks to cover N95s. Normally, N95s would be disposed after each use, but the CDC has loosened the regulations surrounding the masks due to the critical shortage. Placing a surgical mask over the N95 mask will allow healthcare workers to reuse the N95 masks and keep them safer.
Guthrie has provided me an example of what they want, and I have created a pattern. They're so very simple, but we need lots of sewing hands to help. Guthrie has provided me with lots non-woven fabric that they use during sterilization of instruments. I have put the fabric in individual bags and will be available at 2 pm Wednesday at 356 Loder Street in South Waverly (Sayre for GPS). This is my office with a large parking lot. I will provide each person a bag with fabric and a pattern. I can set up another pick-up if necessary.
I will ask that everyone remain in their own vehicles, no need to exit, and I will hand you your bags. If you have any symptoms, of course, please do not participate.
I hope you will consider helping to protect our healthcare workers at this critical time. We are at the very beginning of positive cases, but as you know this can rapidly change. Please feel free to contact me if you have any questions or need a different pick up time/day. I will coordinate a drop off at a later date.
Please email Trish at:

place.tricia@gmail.com

to let her know how many bags you want and to arrange pick up.



PLEASE DO NOT JUST SHOW UP TO PICK UP YOUR BAGS AND PATTERN. EMAIL TRICIA

FIRST.



Let's come together as a community and help!
We're making 30 fabric face masks here at the Shop for Elderwood Assisted Living on Ball St. in Waverly.
We will keep everyone posted on places looking for face masks and they're requirements, if any, as we are made aware of them.

Yours in Fabric,
Maryanne & Mary Lou