Local health care centers looking for face masks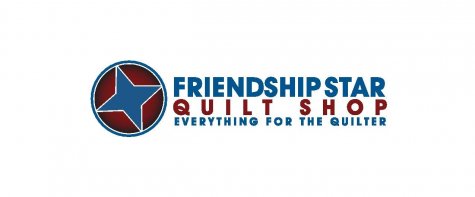 Hello friends,
I hope everyone is keeping busy.
I, personally, am confused about this virus thing and why my girlfriends & guy friends aren't visiting me.
Mom said it's something that can make people very, very sick & people need to keep their distance.
She said dogs and cats can't get it, so Moda & I have nothing to worry about.

Anyway, Mom asked me to do an email on some of the area health care centers that she's aware of that are looking for fabric face masks.

Mom's best friend works for Brookwood Assisted Living Residence in Elmira, NY.
They would very grateful for 45-50 fabric face masks. Any style will do.
You may send face masks to:
Brookwood Assisted Living Residence
Attn: Lori Jamelski
1250 Maple Ave.
Elmira, NY 14904

The Guthrie Clinic in Sayre, PA is accepting locally made masks.
They want face masks that are like a respirator so they can add micron filters to them.
They will be used by patients.
You can either mail or take them to 5th floor West of the Guthrie Clinic, please mark the packages to the
Attention of: Jenn Orbin or Heather Burgess.
Here is the pdf link to the face mask pattern they are looking for:
Respirator style face mask

The Arnot Hospital is accepting fabric face masks.
You can contact the Foundation Office at 607-737-7004 to arrange delivery or mailing information on dropping off masks.
The administration stresses to DO NOT DROP OFF WITHOUT CALLING THE FOUNDATION OFFICE


FIRST.


The following directions are the face mask style, the Arnot Hospital is looking for.



When we are made aware of other local facilities looking for fabric face masks, we will send them out to you.

As far as elastic is concerned.
We are currently out of 1/4" elastic but have 3 large rolls of it ordered and should be arriving in about 2-1/2 weeks.
In the meantime, Mom tested cutting 1/2" & 3/4" elastic using a ruler and rotary cutter. The 1/2" elastic isn't a true 1/2". You can get one 1/4" wide & one 1/8" wide elastic out of a 1/2" piece of elastic. You can still use the 1/8" wide elastic for face masks.
The 3/4" elastic is a true 3/4". She was able to get 3 1/4" wide elastic pieces out of the 3/4" wide elastic.
Mom also has one large roll of round elastic on order with the 1/4" flat elastic.

You could also bind the edges of the masks and on the top and bottom have the binding extend out 6-8" on either side top and bottom to secure the mask.

As for the filter some people are putting in the masks, we are using medium sew in stabilizer.
We've heard of people using everything from vacuum bags to furnace filters.
Our test masks have the stabilizer sewn in. We thought it would help give the fabric some stability and a filter.
There's no one way to make them.

Keep an eye out on our Facebook Page for a live feed on making fabric face masks. Mom will post the day and time when she and Grandma get things figured out for it.

Another quick reminder. You can get your supplies from us via online with shipping and curb side pick up options or call us for curb side pick or shipping. Most of our products are shown online. We are only a phone call or click away to help you.

We've had one customer order clearance and orphans online to use to make face masks.

Needless to say, Free Pattern & Demo Day is postponed until we get the okay to have group sessions again.

Keep busy and healthy.
Hopefully, we will see everyone soon.

Your friends,
Obi the Wonder Dog, Moda the Bandit Dog, Maryanne & Mary Lou