Skip Navigation
Website Accessibility
We are open for business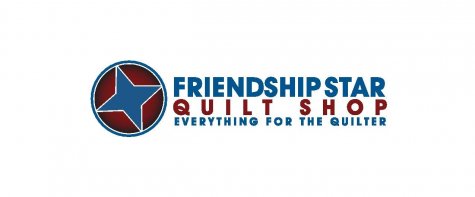 Good Monday Morning, everyone!

We just wanted to let you know, we've been sanitizing the credit card machine, bathrooms, cutting table, door handles, etc to keep our customers healthy.

If you don't feel comfortable coming out, we understand.
We would like to take the time to remind you, we do have our online shop.
You can choose either shipping or pick up when you check out.
We will be here to keep you stocked up on your quilting essentials, either in person or via the internet.
We will be working on getting our sales available our online store as well as being in the shop.
Since we're not tech savvy, it's going to take us a few days to get that straightened out.
We'll keep us updated on our sales as we have them.


Friendship Star Quilt Shop website


Enjoy the early warm weather and sunshine.

I wanted to let all my lady friends know, that Obi the Wonder Dog is now famous!
Yes, your lovable pound puppy has been in the Troy & Owego Pennysavers.
A really nice lady wanted to do an article on me!
And the Shop, too.
Here's a link to the article to give you something to do if your staying inside and getting restless.
http://www.troypennysaver.com/PS/2020/03/13/a-good-quilting-experience/

I almost forgot... A little humor to start out the week.
Moda was staying with Mom and I a couple of weeks ago.
Mom let my rabbit brother, Storm, out to play with Tigger Hooligan, my cat brother.
Moda is terrified of Storm.
Storm "cornered" Moda in the bathroom. He wanted to play and when Moda went running out of the bathroom as fast as she could go, Storm ran, or rather hopped, after her as fast as he could.
We found Moda on the sofa, looking down at a confused bunny rabbit who only wanted to play chase like he does with Tigger Hooligan.
Those two are always chasing each other through the house.


Tigger Hooligan and Storm
I think I've covered everything.
Have a great week and I will accept belly rubs and ear scratches if you stop in for a visit.
It gets boring when it's just Moda, Grandma & Mom in the shop.

Keeping You In Stitches,
Obi the Wonder Dog, Moda the Bandit Dog, Mary Lou & Maryanne