Skip Navigation
Website Accessibility
March Newsletter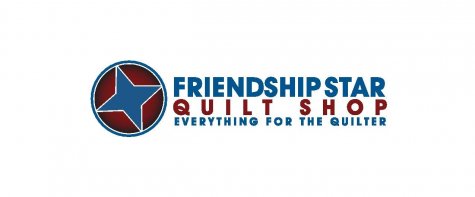 Hello Quilters!
We hope your enjoying some wonderful sunshine and warm weather today.
Moda and I are! We've been outside playing a few times today.

I know I'm a little behind in the newsletter this time around. I've been a busy pup this past week.
Monday, the Sayre Sewists were here sewing. I really love it when they come. They share their lunch with me and give me lots and lots of attention.


We have several new bolts of fabrics that have come in recently.



We also have made up a cool little kit call Fused Fracture. Grandma made up a sample while on Retreat this past weekend. It looks wavy but it's not. It's an optical illusion. She had the top done in a day and a half.


Grandma also worked on her Mariner's Star at Retreat.


We're really excited about this weekend!
There will be an article in the Troy Pennysaver about our little Shop. Moda and I even got our pictures taken so we can be in the article! My tail's just a waggin' over this.

Saturday is Free Pattern and Demo Day! Hoooray! It's one of my favorite days of the month because I get to see my girl friends and I love my customers. Especially, the ones who bring me treats.
Don't tell Mom I put that last one in. She tells me I shouldn't be begging.
My only hint for you for this month's Demo is: Green.

Don't forget, Saturday, March 14th is Cathy Brown's No "Y" Seams Tumbling Block Class.
There are still some seats available for this Class.
It's 10am-4pm and the Class Fee is: $40.00.
Supply list will be provided at the time of sign up.
Don't forget to bring your lunch.



I think I've covered everything for this month.
WAIT! I almost forgot....we've extended our Extra 15% Off Clearance Sale until Saturday, March 7th.
There's a minimum 1 yard cut.

Okay, now I've covered everything.
Have a wonderful St. Patrick's Day and month of March.
I hope you stop by for a visit.

Keeping You In Stitches,
Obi the Wonder Dog, Moda the Bandit, Maryanne & Mary Lou