Skip Navigation
Website Accessibility
February Newsletter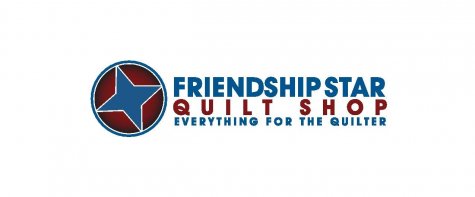 Happy Valentine's Day, ladies!

We've been having fun in the Shop this past month.
This past Monday, the Sewing Guild met here at 10am for their monthly meeting and for some sewing.
Three ladies made themselves beautiful shirts. A fancy t-shirt style.
We had a lady doing some hand embroidery, a few quilters and more.
They all brought a dish to pass for either breaks or lunch.
The best part, they shared what they were eating with me!
I also got lots of attention and scratches.
I was in doggy heaven.
In fact, at the end of the day, I crawled into the back seat of Mom's truck and slept on the way home. Where I moved to the sofa after a chase with my Lab sister and some dinner.
Such a great day!
This Saturday is the first Saturday of the month. Which means it's Demo Day, more treats and scratches for this doggo. A pup just can't get enough of both.

Speaking of Demo Day. Here's a hint on what we are doing.


We start around 10am. You get a free pattern, Grandma will demo how the first block is made and show you how to use a ruler that will make it easier to cut out for your block.

We have our Valentine's Day, St. Patrick's Day and Easter fabrics out on display. There's a few new fabrics in there, too.



New military fabrics, Llamas, flowers, rain boots, swans, kids panel and coordinates are lined up on our new fabric shelves.



Syktel Fabrics new Military fabrics Timeless Treasures



Timeless Treasures Llamas Stof of France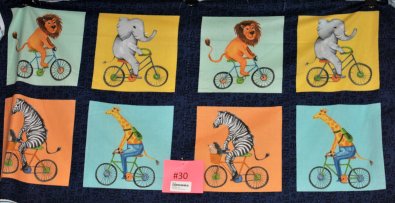 Maywood Studios panel coordinating fabrics



Stof of France Rainboots and coordinates

I almost forgot our 2 new digital panels by AE Nathan! Mom's photos don't do them justice.



February 3-8, 2020, take 15% Off Valentine, Red & Pink fabrics!

February 24, 2020 The Sewing Guild meets at 10am til you're tired or 5pm whichever comes first, here at the Shop for sewing, conversation, food & fun.
Everyone is welcomed to attend, bring any type of sewing or needle craft project with you and a dish or non-alcoholic beverages to pass.

I think I've covered everything happening at the Shop this month.

Have wonderful month and enjoy the sunshine while it's here!

Keeping you in Stitches
Obi the Wonder Dog, Moda the Mischievous, Maryanne & Mary Lou