Skip Navigation
Website Accessibility
October Newsletter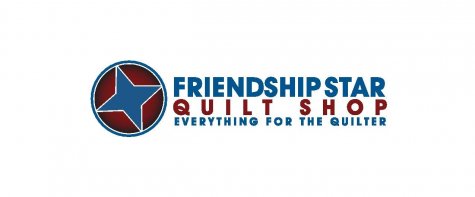 Hello friends!
It's rainy and cool here today. Personally, I prefer warm, sunny days like yesterday. It's nice to sit in the grass or on the deck and soak up the warm sunshine while Mom tries to get all her stuff around the house done in one day. They says it called "working like a dog". I'm not sure why because I do my best work from the sofa, with a pillow under my head. Yes, dogs like pillows, too. I even have my own pillow on the bed. Sometimes, I have Mom's pillow, too.



Moda & I are hard at work

I hope everyone who came to celebrate National Jelly Roll Day enjoyed themselves. I'm not sure if I loved the ear scratches or the hot dogs more. Grandma had fun showing everyone the demos. Mom says she thinks she's finally figured out the timing for cooking hot dogs over charcoal. She says the hot dogs will be timed much better next year. We enjoyed showing everyone our appreciation with the jelly roll sale, demos and providing lunch for everyone.

But the fun doesn't stop there!



November 1-16, 2019, we will be participating in the Quilter's Bingo Shop Hop

.
13 terrific shops are participating.
More than 60 prizes will be given away, including a Janome 4120 sewing machine.
Or you could win a $25 or $50 gift certificate.
We will be also giving out a goodie bag to all participants who visit our Shop.
Stop in to learn more about November's Quilter's Bingo Shop Hop.
The participating Shops will be printed on the back of your Bingo Card so you don't lose it.
Each visit to the participating Shops earn you a stamp.
Get a second stamp with a purchase of $50 or more.


Sew What? should be Sew What? Fabric Shoppe
It's still a work in progress.


But wait! There's more!

Friday, October 4 - Saturday, October 5, 2019.
Take an

additional $2.00 off

all Regular priced fabrics.


Minimum 1 yard cut



Saturday, October 5, 2019

Free Pattern & Demo

Day


Get a free pattern and learn how to make the first block. light refreshments & door prize.
If you buy the ruler being demo'd, get 15% off the ruler.


This month, we're giving you a hint.
We've gotten in several new fabrics the past few weeks, including the 3rd fabric in the "You are my Sunshine" collection.
Our Riley Blake's Crayola Kaleidoscope Collection has several new additions.

We've got more from Henry Glass, Timeless Treasures and a new line Oasis.



Henry Glass Liberty Star by Kim Diehl



Timeless Treasures I Dream Poppies



Oasis Fabrics Breeze Collection
We thought these would be great for animal or monster fur.
Maybe hair, beards or wavy grasses.

I'm trying something new. If you click on the photo, it should take you to the fabrics on our website, This should give you a better view of the individual fabrics. In some links, other fabrics will pop up in addition to the fabrics in the photo. The Crayola fabrics will be displaying all of the fabrics in the collection in no particular order.
I'm still working on how to just show the fabrics in the photo. I'm not sure if our site is able to do it but I'm working on it. It's hard to for a pup to figure out computers some days.

Some Show N Tell is up next. We've had our first Mystery Quilter bring in her Mystery Quilt.


Judy P. of Sayre is a fairly new quilter. She said she had fun doing our Mystery Quilt.
Judy is camera shy, she would only show off her quilt and legs.

Remember Mystery Quilters, if you bring in your Mystery Quilt before Saturday October 5th, you will get 10% Off one regular priced fabric.

I think I've covered everything.
We will keep you posted on the Quilter's Bingo Shop Hop 2019 as we get more information for you.
We think it will be a fun Shop Hop. You can go Fall Leaf Looking as you travel to the different shops.



Moda and I are ready to go for a ride to check out leaves and shops! Are you?

Have a wonderful week, friends!

Keeping you in Stitches,
Obi the Wonder Dog, Moda the Bandit, Maryanne & Mary Lou