Sale until June 29th and more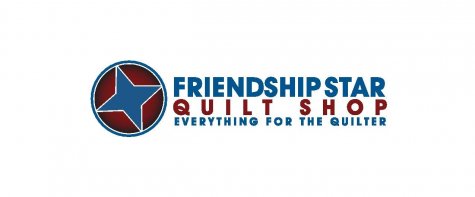 Hello quilters!
It looks like it going to be another rainy Summer.
I've heard rain water is suppose to make my fur soft but this is getting ridiculous.

I have a few things to bring you up to date on.

We have 20% Off Rulers and regular priced panels until June 29, 2019.

I can't believe we're that close to the end of June.
Our darn furnace keeps kicking on still.
Mom can't turn the furnace off on account we're fostering 4 kittens that were dropped off in the Donation Box at a local charity store.
2 greys and 2 tigers.
The greys have their furever homes but the tigers are still looking for theirs.
If you know of anyone looking for a kitten, the tigers are very sweet and loving. They have had lots of socialization while with Mom and I.
They will be ready to go home around July 4th.



I just love being a foster Doggie Daddy. I clean my kittens, sleep with my kittens and am protective of my kittens when strangers are near them. I prefer to have Mom or Grandma in the room when strangers are holding my kittens. I don't mind people I know playing and holding them. Just people I don't know, they make me nervous. I take my Daddy duties very seriously.



We had one of our customers bring in some very tasty cookies to share on Free Pattern and Demo Day.
They were very, very tasty. Mom almost didn't give me a bite.
I give them 2 paws up.
A few ladies wanted the receipe.
Here's the link to the Crescent Roll Danishes cookies
Crescent Roll Danishes

Our new Christmas lines are rolling in.

We also had the opportunity to purchase a bolt of 60" Penn State Canvas fabric!
It would be great for tote bags, seat cushions and more!
It was a rare find we couldn't pass up.

We have Suzybee's Zoe the Giraffe in, more QT Fabrics Speckles blender collection, Kansas Troubles, Moda flannel.

There's still more waiting to be put into the computer and put on the shelves.
I'm pretty sure Northcott's new patriotic panel and fabrics are in one of the boxes.
There's a big one, we have no idea what fabrics are in that one.
Big surprises await!
We will find out a little later today!

Have a great day, even though it won't stop raining.
Keeping You in Stitches,
Obi the Wonder Dog