Skip Navigation
Website Accessibility
March Newsletter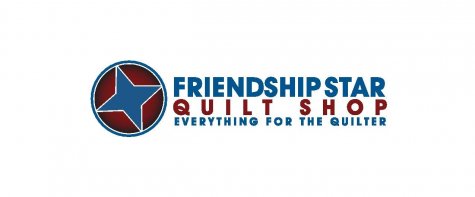 Hello Friends!
Boy, was that a short month. Mom say February is always a short month. I will take her word for it. I have trouble with reading calendars. They confuse me.

First, a very, very important message!
March's Demo Day has been moved to the second Saturday in March. It will be Saturday, March 9th.
Grandma is going to a quilt retreat this weekend. So, it will Mom, Elizabeth, Moda & I working the Shop this weekend.
April's Demo Day will be back to the first Saturday of the month. I will remind you beforehand.

Mom would like to know what you Demo Day ladies do to me on Demo Day.
Because I look like this when I get home on Demo Day:


I was very tired. Mom thought you ladies had broken me because I didn't move from this position or wake up for a very long time.
I'm fine. I told Mom I was just tired from working hard.

We've got a lot of new fabrics in and we have 2 new lines coming in soon.
First, our new fabrics:


A few fabrics from Moda's Hickory Road Collection



A few fabrics and charm pack from Moda's Summer Breeze VI Collection.
The great thing about Summer Breeze is all the previous collection fabrics work with the new collection.



Fabric Freedom's Bunnies, Birds, Blooms Collection.
We thought this would make a great "grown up" Easter Collection for table runners, place mats, etc.



Henry Glass's Hop To It Collection for Easter.
Aren't these bunnies adorable?



Hot Rods by Timeless Treasures Rt. 66 & cars & trucks from the 50's, 60's & 70's
Studio e All American collection

After being scarce the past few years, sunflowers are back!


Timeless Treasures' panel Henry Glass My Sunflower Garden. We missed
a third bolt we have. It's the blue flowers on white.



We brought in this great Maywood Studio baby panel and some coordinating fabrics. The photos don't do it justice. They are great baby fabrics!



Timeless Treasures The Library is back in We have our Goat Herd fabric back in and we found
another goat fabric from Elizabeth Studio for our
goat fans!

This month we have a couple of Show N Tell projects to share with you.


Betty G. made her first modern quilt. She normally prefers to create traditional pattern quilts but she had a family member who wanted a modern quilt that reminded them of the ocean. She did a fabulous job on her modern quilt. Betty used solid white for her background and Quilting Treasures' Color Blend collection for her design and border fabrics.



Maureen P. made this traditional quilt. She machine pieces and hand quilts of her projects. She used a combination of reproduction, solids and landscape fabrics all from our Shop to create this beautiful quilt.

Mom is working on the website. She's hoping to be able to add some free patterns to it. I will keep you posted on how she's coming along with it. As you know, she doesn't get along very well with computers. So, it may take her a while to figure out how to do it.

I think I've covered everything for this month. Hopefully, Spring is coming soon.



Don't forget that Free Pattern Demo Day will be on Saturday, March 9th instead of March 2nd.


We will be back on our regular schedule in April.

See you soon!

Keeping you in Stitches,
Obi the Wonder Dog, Moda the Bandit Dog, Maryanne & Mary Lou