Sale for the next two weeks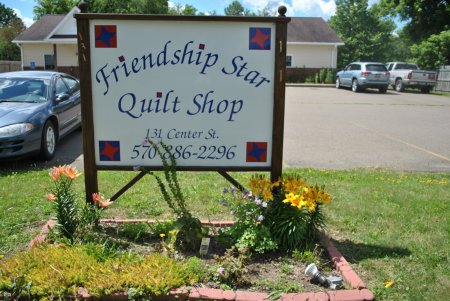 Hi friends!

Boy, has it been a MONDAY for us here at the Shop today. Anyone else having one of those MONDAYS, too? YIKES!
Neither Mom nor I can get anything to work right. Especially, computers. You will have to excuse this newsletter because at this point we both have given up.

Today is National Bring Your Pet to Work Day. I didn't know that a Day like that was needed. Doesn't every good dog go to work with their Mom or Dad? My sisters don't behave well at all so they have to stay home. Unlike me. I'm a good boy. Mom, Grandma and customers tell me that all the time.
Anyway, to celebrate National Bring Your Pet to Work Day, here's a photo of me hard at work.


Now that you've seen me hard at work, we will get onto some Shop business.

We have a sale that will go on until 6-30-18.
We call it our Stash Builder Sale.
Take an Extra 10% Off our Clearance Fabrics
There is a minimum of 1 yard cut on our Clearance Fabrics.

Today would be a great day to come check them out. It's too hot to be working outside, we have air conditioning and I have a belly that could use a good rub..

We also just got in this HUGE Digital Panel. It's about 36" X WOF. It would make a great center for a fabulous Quilt of Valor, Memorial Quilt for a Veteran, or just to show off your American Pride. We absolutely love it.


The photo really doesn't do it justice. It's amazing in person.

We've also gotten in some new notions but I'm going to wait until next week to show them off so I have something to show you for July's newsletter.

Mom will be gone next week to an sewing machine school. Grandma, Elizabeth and I will be here. But if you need a sewing machine to be serviced before then, you will need to get in ASAP so Mom will have time to work on it before she leaves.

That's all for now, folks.
Stay cool and keep on quilting.

Obi, Maryanne & Mary Lou