Skip Navigation
Website Accessibility
REVISED POLICY FOR SEWING MACHINES CLEANED/REPAIRED BY THE SEWING MACHINE DOCTOR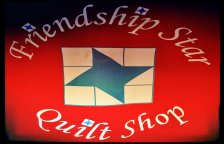 After reviewing our policy, we decided to make some changes & correct some spelling errors. As of Friday, December 13, 2013, this is the correct policy. This policy is posted on our door and an individual copy is available for everyone. We are going to try to remember to give everyone dropping off a sewing machine a copy of our policy.

POLICY FOR SEWING MACHINES SERVICED BY THE SEWING MACHINE DOCTOR



1. Sewing machines may be dropped off no earlier than one (1) week before The Sewing Machine Doctor is scheduled to be in our shop.
2. Sewing machines must be picked up within five (5) business days after The Sewing Machine Doctor cleans or returns your machine to our shop.
Any machines left longer than five (5) business days will be subject to a $5.00 per day storage fee.
3. All checks are to be made out to: Jack Sutliffe
4. Friendship Star Quilt Shop is
NOT
affliated with The Sewing Machine Doctor. We
ONLY
provide him a place in the area in which to conduct his business.
5. All requests or questions you may have for Jack, you must contact him directly. His contact information is stamped on your receipt.
6. We are
NOT
responsible for any sewing machines left in our Shop or in the custody of the The Sewing Machine Doctor.
Maryanne Geiss & Mary Lou Palmer
Friendship Star Quilt Shop